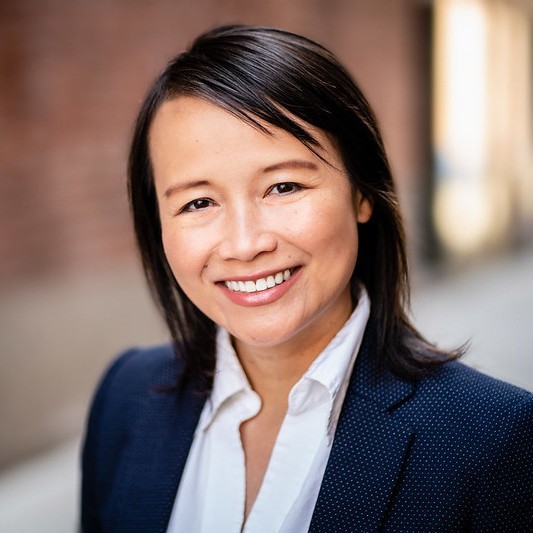 Get started with Educative! Follow this URL for 10% off: https://educative.io/educativelee
Navigating how to show up respectfully in the American workplace can be challenging for those new to a company, to the workforce, and/or to the tech industry. Every team has its own unspoken code of behavior. Dr. Julie Pham will share how she developed the 7 Forms of Respect to help people crack the code by understanding the complicated dynamics of communicating respect. Her research reveals how we think about respect is flexible. Adopting the Rubber Rule can help people succeed at work.
ABOUT OUR GUEST
Julie Pham, PhD founded CuriosityBased to foster curiosity in the world. She headed community engagement at the Washington Technology Industry Association and has worked as a tech marketer. Dr. Pham earned PhD in History at the University of Cambridge as a Gates Cambridge Scholar and her "real-life MBA" by running her family's Vietnamese-language newspaper, Người Việt Tây Bắc in Seattle. She is an award-winning leader who applies her community building experience to strengthening teams.
Visit Educative to start your journey into code ►► https://educative.io
Explore the Edpresso platform and become a contributor! ►► https://educative.io/edpresso
Don't forget to subscribe to Educative Sessions on YouTube! ►► https://www.youtube.com/c/EducativeSessions
ABOUT EDUCATIVE
Educative (educative.io) provides interactive and adaptive courses for software developers. Whether it's beginning to learn to code, grokking the next interview, or brushing up on frontend coding, data science, or cybersecurity, Educative is changing how developers continue their education. Stay relevant through our pre-configured learning environments that adapt to match a developer's skill level. Educative provides the best author platform for instructors to create interactive and adaptive content in only a few clicks.
Episode 101: "Goodbye, Golden Rule. Hello, Rubber Band Rule!" with Dr. Julie Pham | Educative Sessions