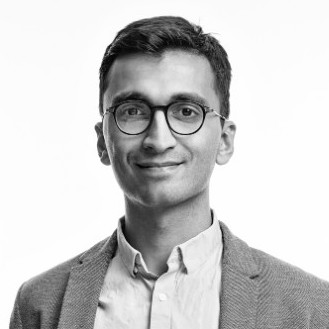 Immigrants: they get the job done, right? It is no secret the world today is increasingly polarized on immigration. However, world economies believed for years that tech innovation was propelled by newcomers, from Nikola Tesla to Sergey Brin of Google. However, Tesla or Brin might have found it difficult to integrate in today's communities based purely on their tech skill and knowledge. Hear Taimur Khan talk about his own journey why the issue of community integration for tech immigrants needs to be revisited.
Watch it on YouTube HERE: https://youtu.be/4_uWiQnjYjw
ABOUT OUR GUEST
Eight year ago, Taimur Khan left Pakistan to better himself. First, a college-scholarship took him to upstate New York, and then a tech startup idea brought him to east Germany. Since moving to Germany, Taimur has not only been able to successfully establish his startup, but also to teach web development to "newcomers."
Don't forget to subscribe to Educative Sessions on YouTube! ►► https://bit.ly/39sIrUN
ABOUT EDUCATIVE
Educative (educative.io) provides interactive and adaptive courses for software developers. Whether it's beginning to learn to code, grokking the next interview, or brushing up on frontend coding, data science, or cybersecurity, Educative is changing how developers continue their education. Stay relevant through our pre-configured learning environments that adapt to match a developer's skill level. Educative provides the best author platform for instructors to create interactive and adaptive content in only a few clicks.
More Videos from Educative Sessions: https://www.youtube.com/channel/UCT_8FqzTIr2Q1BOtvX_DPPw/
Episode 30: "Finding My Community: Immigration and Tech" with Taimur Khan of Adsata | Educative Sessions