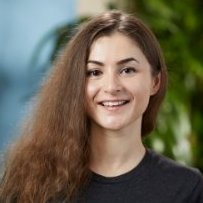 One life changing event helped a girl from Kazakhstan discover that she might be great at data analytics. Despite her past background in Choreography and Economics, she took a chance and ended up working for Microsoft ! Now she is a founder of a company and a data science community, and she recently came back to the U.S. to make a lot of noise.
Watch the YouTube HERE: https://youtu.be/VscmU-2rz94
ABOUT EDUCATIVE
Educative (educative.io) provides interactive and adaptive courses for software developers. Whether it's beginning to learn to code, grokking the next interview, or brushing up on frontend coding, data science, or cybersecurity, Educative is changing how developers continue their education. Stay relevant through our pre-configured learning environments that adapt to match a developer's skill level. Educative provides the best author platform for instructors to create interactive and adaptive content in only a few clicks.
Episode 36: "From Ballet to Data Science" with Catherine Rekhert of DataBoom | Educative Sessions