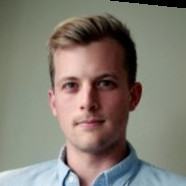 Carter Lathrop left a terrific position at Salesforce to start his own company. He became a phenomenal engineer and technical lead in his day job, but he had constant doubts about whether he could build a product from scratch, let alone something that users would love. Carter's 3-year journey from then to now will shed some light on what that path looks like for a nervous engineer that wonders about taking the leap into building something from nothing.
Watch the YouTube HERE: https://youtu.be/Tl1L35hK0Mo
ABOUT OUR GUEST

Carter Lathrop is the CTO and Co-Founder of Paperstreet (paperstreet.vc), an investor updates and portfolio management platform for startups and investors. He was thrown into the startup world in 2018 and has since dabbled in almost every position a company might have. He's most passionate about fostering innovation and bringing out the best in people.

Don't forget to subscribe to Educative Sessions on YouTube! ►► https://bit.ly/39sIrUN
ABOUT EDUCATIVE
Educative (educative.io) provides interactive and adaptive courses for software developers. Whether it's beginning to learn to code, grokking the next interview, or brushing up on frontend coding, data science, or cybersecurity, Educative is changing how developers continue their education. Stay relevant through our pre-configured learning environments that adapt to match a developer's skill level. Educative provides the best author platform for instructors to create interactive and adaptive content in only a few clicks.
Episode 38: "Fighting Impostor Syndrome as a Technical Co-Founder" with Carter Lathrop of Paperstreet | Educative Sessions