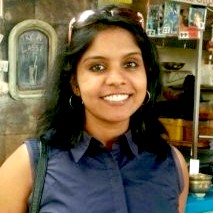 Soundarya Ramakrishnan is one of many people who live with imposter syndrome in the tech industry. After trying out various roles, pursuing a second master's degree, and changing teams several times, Soundarya realized a healthy dose of the unknown helps to forge confidence. In this session, we talk how the seemingly debilitating mindset can actually liberate people and make them feel less like imposters. 
Watch the YouTube HERE: https://youtu.be/7Bh_7jfv9RA
ABOUT OUR GUEST
Soundarya Ramakrishnan is a software engineer at Microsoft. She enjoys learning and can usually be caught spinning several plates in the air - apart from work, she is a trained Bharatanatyam (South Indian classical dance form) dancer, bathroom singer and an aspiring novelist. When she grows up, she would like to become Hermione Granger.
Don't forget to subscribe to Educative Sessions on YouTube! ►► https://bit.ly/39sIrUN
ABOUT EDUCATIVE
Educative (educative.io) provides interactive and adaptive courses for software developers. Whether it's beginning to learn to code, grokking the next interview, or brushing up on frontend coding, data science, or cybersecurity, Educative is changing how developers continue their education. Stay relevant through our pre-configured learning environments that adapt to match a developer's skill level. Educative provides the best author platform for instructors to create interactive and adaptive content in only a few clicks.
Episode 47: "Keep calm, and try it on!" with Soundarya Ramakrishnan of Microsoft | Educative Sessions