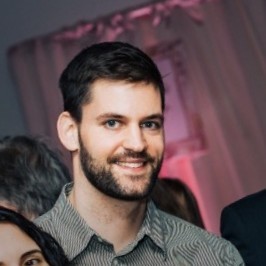 Get started with Educative! Follow this URL for 10% off: https://educative.io/educativelee
When Igor Packo decided to move to the U.S. from Europe to start a new life with his wife Dawn Saquin, he thought he would have an easy time as someone pursuing a career in tech. Instead, his journey to finding a job took years of paperwork, interview prep, and adjusting for living standards and culture. Learn about the barriers and added burdens of applying for tech work as an immigrant in this session. 
Watch the YouTube HERE: https://youtu.be/vT_3SKuCZuk
ABOUT OUR GUEST
Igor Packo is a software engineer with F5 Networks, based in Seattle, Washington. Originally from Slovakia, he is an avid outdoors person, often getting lost somewhere in a nearby mountain but fully confident he will make his way back home. 
Don't forget to subscribe to Educative Sessions on YouTube! ►► https://bit.ly/39sIrUN
ABOUT EDUCATIVE
Educative (educative.io) provides interactive and adaptive courses for software developers. Whether it's beginning to learn to code, grokking the next interview, or brushing up on frontend coding, data science, or cybersecurity, Educative is changing how developers continue their education. Stay relevant through our pre-configured learning environments that adapt to match a developer's skill level. Educative provides the best author platform for instructors to create interactive and adaptive content in only a few clicks.
Episode 48: "Climbing the Rugged Terrain of Tech in America" with Igor Packo of F5 Networks | Educative Sessions