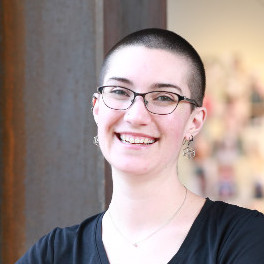 Kay McKelly was in a PhD program for sociology, feeling unfulfilled and stunted in her interest in the Internet. She left sociology for midwifery, training as a doula and home birth midwife, volunteering with the Prison Birth Project. While she loved birthwork, she didn't want to mix capitalism with it, so she turned to something new: software development.
Watch the YouTube HERE: https://youtu.be/8fwJdexUOw0
ABOUT OUR GUEST
Kay McKelly is currently a freelance software developer and virtual events organizer with the International Association for Cryptologic Research (IACR). When not in front of a computer, she likes knitting, cooking, petting all the cats, and continuous strand weaving.
Don't forget to subscribe to Educative Sessions on YouTube! ►► https://bit.ly/39sIrUN
ABOUT EDUCATIVE
Educative (educative.io) provides interactive and adaptive courses for software developers. Whether it's beginning to learn to code, grokking the next interview, or brushing up on frontend coding, data science, or cybersecurity, Educative is changing how developers continue their education. Stay relevant through our pre-configured learning environments that adapt to match a developer's skill level. Educative provides the best author platform for instructors to create interactive and adaptive content in only a few clicks.
Episode 52: "A Sociological Doula Who Codes!" with Kay McKelly | Educative Sessions