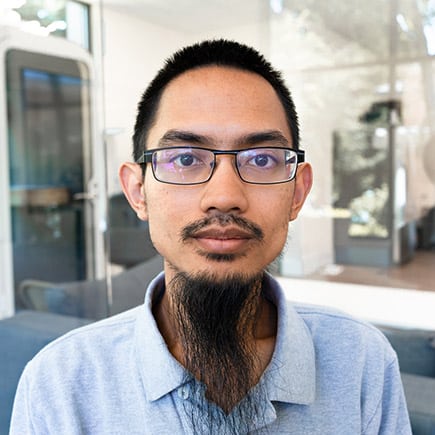 Get started with Educative! Follow this URL for 10% off: https://educative.io/educativelee
Although Rasheed Bustamam has worked in a senior capacity in many projects, he prefers to consider himself a "junior developer for life." This mentality helps him set aside his experience and ego and try to look at every project with a junior's perspective, asking himself questions like "Why is this written this way?", "Is this simple enough to understand?", and "Where are the gaps in my knowledge?" These questions help him think through solving business problems in a less complex manner.
Watch the YouTube HERE: https://youtu.be/8PIY8xfac54
Rasheed Bustamam is an contributor to Edpresso by Educative. Learn more! ►► https://educative.io/edpresso
ABOUT OUR GUEST
Rasheed Bustaman is a self-educated software engineer. He went from working part time as a manager at an after-school learning center to working at a consulting firm, where he did enterprise consulting for organizations like Panzura and MIT. He started a cryptocurrency side project which ultimately got acquired, and now he going back to his roots in education by building a knowledge management software suite at Edvo.
Don't forget to subscribe to Educative Sessions on YouTube! ►► https://bit.ly/39sIrUN
ABOUT EDUCATIVE
Educative (educative.io) provides interactive and adaptive courses for software developers. Whether it's beginning to learn to code, grokking the next interview, or brushing up on frontend coding, data science, or cybersecurity, Educative is changing how developers continue their education. Stay relevant through our pre-configured learning environments that adapt to match a developer's skill level. Educative provides the best author platform for instructors to create interactive and adaptive content in only a few clicks.
More Videos from Educative Sessions: https://www.youtube.com/c/EducativeSessions/
Episode 64: "Junior Developer ... for Life?" with Rasheed Bustamam of Edvo | Educative Sessions