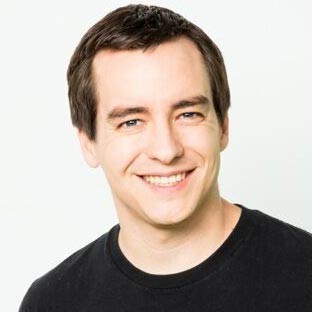 Before Brian Leonard became the CEO of Grouparoo, he was the CTO of TaskRabbit, once faced with the difficult choice of abandoning aspects of their business that actually made money and had community support. Watch as we discuss how he and his team navigated their way out of this "technical debt."
Watch the YouTube HERE: https://youtu.be/B8X9pnlcd3I
ABOUT OUR GUEST
Brian Leonard is the CEO and co-founder of Grouparoo, the open source customer data framework that makes it 10x easier to integrate customer data with cloud-based tools. Before that, he was CTO and technical co-founder of TaskRabbit, a pioneer in the gig economy.
Don't forget to subscribe to Educative Sessions on YouTube! ►► https://www.youtube.com/c/EducativeSessions
ABOUT EDUCATIVE
Educative (educative.io) provides interactive and adaptive courses for software developers. Whether it's beginning to learn to code, grokking the next interview, or brushing up on frontend coding, data science, or cybersecurity, Educative is changing how developers continue their education. Stay relevant through our pre-configured learning environments that adapt to match a developer's skill level. Educative provides the best author platform for instructors to create interactive and adaptive content in only a few clicks.
Episode 79: "A CTO Always Pays His Technical Debt" with Brian Leonard of Grouparoo | Educative Sessions