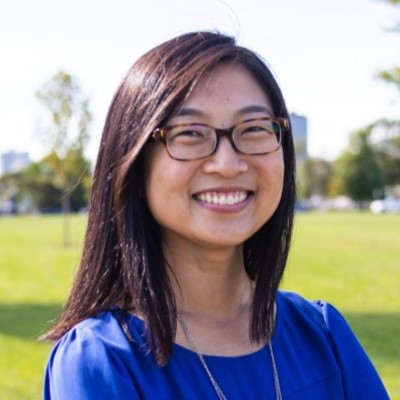 When Alice Zhao isn't teaching or writing advanced topics on data science, she also applies her skills to explore fun topics in her blog "A Dash of Data." In our session, she's going to share her exploration of the standup comedy of Ali Wong through the lens of NLP (natural language process). Color us intrigued here at Educative.
ABOUT OUR GUEST
Alice Zhao is a data scientist who is passionate about teaching and making complex things easy to understand. She is the author of SQL Pocket Guide, 4th Edition (O'Reilly) and has taught numerous courses in SQL, Python and R as a senior data scientist at Metis and a co-founder of Best Fit Analytics. She creates Python tutorials on YouTube and blogs about analytics and pop culture at A Dash of Data. She has her MS in analytics and BS in electrical engineering, both from Northwestern University.
Visit Educative to start your journey into code ►► https://educative.io
Explore the Edpresso platform and become a contributor! ►► https://educative.io/edpresso
Don't forget to subscribe to Educative Sessions on YouTube! ►► https://www.youtube.com/c/EducativeSessions
ABOUT EDUCATIVE
Educative (educative.io) provides interactive and adaptive courses for software developers. Whether it's beginning to learn to code, grokking the next interview, or brushing up on frontend coding, data science, or cybersecurity, Educative is changing how developers continue their education. Stay relevant through our pre-configured learning environments that adapt to match a developer's skill level. Educative provides the best author platform for instructors to create interactive and adaptive content in only a few clicks.
Episode 91: "Using NLP to Analyze the Standup Comedy of Ali Wong" with Alice Zhao | Educative Sessions