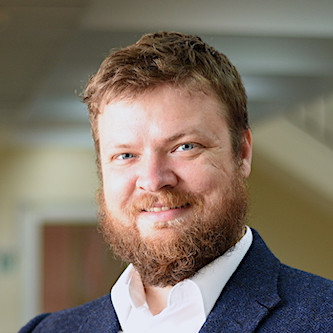 A few years ago, Alex Cherednichenko was a team leader on a tech startup. He received a notification from AWS that they were burning $40,000 per day in server power! It turned out their AWS keys got into hands of some crafty crypto miners. Unsure of what to do, Alex and the team started mitigation and investigation which led to a designer on their very first day who happened to know the exact solution to their problem. Hear what happened next in this very special Session.
Watch it on YouTube HERE: https://youtu.be/Pv9X7u3QnWM
ABOUT OUR GUEST
Alex Cherednichenko is an engineer, entrepreneur, and a big fan of cyberpunk and educational technology. He started with programmer roles 15 years ago at his first year of university and through many possible roles in engineering and project management. Alex bootstrapped own service company Logicify before joining DataArt, which builds educational technology services for vertical and startups.
Don't forget to subscribe to Educative Sessions on YouTube! ►► https://bit.ly/39sIrUN
ABOUT EDUCATIVE
Educative (educative.io) provides interactive and adaptive courses for software developers. Whether it's beginning to learn to code, grokking the next interview, or brushing up on frontend coding, data science, or cybersecurity, Educative is changing how developers continue their education. Stay relevant through our pre-configured learning environments that adapt to match a developer's skill level. Educative provides the best author platform for instructors to create interactive and adaptive content in only a few clicks.
More Videos from Educative Sessions: https://www.youtube.com/channel/UCT_8FqzTIr2Q1BOtvX_DPPw/
Episode 21: "How a Designer Became the Company Hero ... on the First Day" with Alex Cherednichenko | Educative Sessions