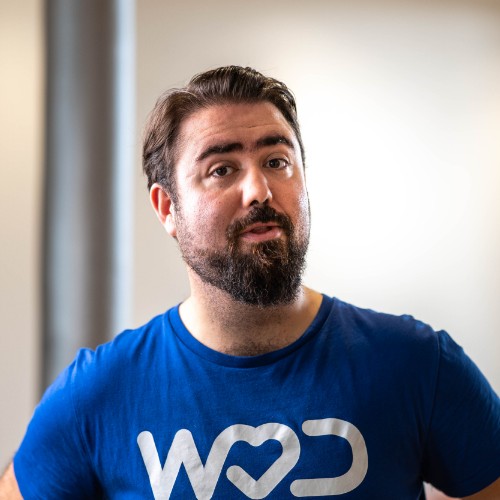 As Damien Cavaillès's developer team focuses primarily on mobile apps, building a website was a little out of their comfort zone. They brought in a 17-year-old web developer who immediately threw everything that they worked on into the trash. Virtually starting over, Damien and his team came together to learn new libraries and techniques to build a site that help developers in their job search.
Watch it on YouTube HERE: https://youtu.be/qZFve6M8uuo
ABOUT OUR GUEST
Damien Cavalliès is a developer based in France who loves to disrupt the recruitment space. He co-founded WeLoveDevs.com in 2015 and draws heavily from his passion to help other developers find a place where they'll be happy with their work.
Don't forget to subscribe to Educative Sessions on YouTube! ►► https://bit.ly/39sIrUN
ABOUT EDUCATIVE
Educative (educative.io) provides interactive and adaptive courses for software developers. Whether it's beginning to learn to code, grokking the next interview, or brushing up on frontend coding, data science, or cybersecurity, Educative is changing how developers continue their education. Stay relevant through our pre-configured learning environments that adapt to match a developer's skill level. Educative provides the best author platform for instructors to create interactive and adaptive content in only a few clicks.
More Videos from Educative Sessions: https://www.youtube.com/channel/UCT_8FqzTIr2Q1BOtvX_DPPw/
Episode 22: "A Website? Build by Mobile Developers? How Hard Could It Be?" with Damien Cavaillès | Educative Sessions