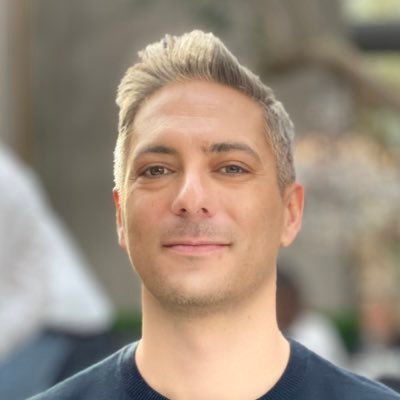 Developers think their only career path is in Engineering roles, when in fact there are many more paths they can choose! We talk with returning guest Daniele Bernardi of Twitter to talk about ways to transfer your technical skills into careers in Developer Relations or Product, and even less technical but equally fulfilling roles.
ABOUT OUR GUEST
Daniele Bernardi (he/him) is the Head of Developer Advocacy at Twitter. He leads a team that inspires the global ecosystem of developers building on the Twitter Developer Platform. His background is in software engineering, where he soon found his passion for empathizing with developers and representing them. He speaks English, Italian, Spanish, and JavaScript.
Visit Educative to start your journey into code ►► https://educative.io
Explore the Edpresso platform and become a contributor! ►► https://educative.io/edpresso
Don't forget to subscribe to Educative Sessions on YouTube! ►► https://www.youtube.com/c/EducativeSessions
ABOUT EDUCATIVE
Educative (educative.io) provides interactive and adaptive courses for software developers. Whether it's beginning to learn to code, grokking the next interview, or brushing up on frontend coding, data science, or cybersecurity, Educative is changing how developers continue their education. Stay relevant through our pre-configured learning environments that adapt to match a developer's skill level. Educative provides the best author platform for instructors to create interactive and adaptive content in only a few clicks.
Episode 95: "The Many Career Paths of a Developer" with Daniele Bernardi of Twitter | Educative Sessions