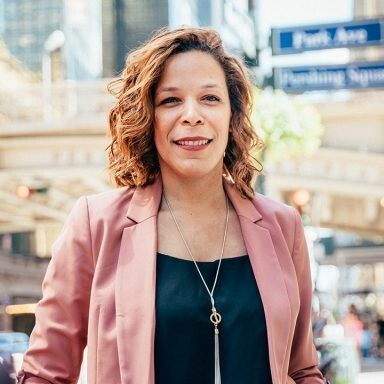 Get started with Educative! Follow this URL for 10% off: https://educative.io/educativelee
The cloud has become the foundation for all the innovative technology today. This innovation is creating more opportunities. As a result, the best time to become a cloud engineer is now. Adora joined Microsoft as a cloud engineer in 2019. Getting introduced to cloud computing made her realize that there was a lot more to technology than she was exposed to. As a result, she chose to write a book that teaches about the cloud. In this episode, Adora shares about the cloud and her book.
ABOUT OUR GUEST
Elaine Montilla is the founder of 5xminority, Inc. a company and social media brand dedicated to empowering women and minorities, especially in Tech, with a mission to demonstrate how businesses can be powerful platforms for social change. She is also the Assistant Vice President and CIO for IT at the Graduate Center - CUNY, a TEDx Speaker, and a Forbes Technology Council member and contributor.
Visit Educative to start your journey into code ►► https://educative.io
Explore the Edpresso platform and become a contributor! ►► https://educative.io/edpresso
Don't forget to subscribe to Educative Sessions on YouTube! ►► https://www.youtube.com/c/EducativeSessions
ABOUT EDUCATIVE
Educative (educative.io) provides interactive and adaptive courses for software developers. Whether it's beginning to learn to code, grokking the next interview, or brushing up on frontend coding, data science, or cybersecurity, Educative is changing how developers continue their education. Stay relevant through our pre-configured learning environments that adapt to match a developer's skill level. Educative provides the best author platform for instructors to create interactive and adaptive content in only a few clicks.
Episode 102: "The Future of Tech ... is Human." with Elaine Montilla | Educative Sessions