Educative Sessions engages the global developer community through the power of storytelling. We collaborate with people who have fascinating experiences about their coding journeys. Topics covered: beginning to learn to code, grokking the next interview, rushing up on frontend coding, data science, or cybersecurity, and more! | Subscribe on YouTube! ►► https://www.youtube.com/c/EducativeSessions/ | Share Your Story! ►► https://bit.ly/educative-sessions-signup-2022 | Season 1 Recap! ►► https://youtu.be/P-5HK9_XegY | Season 2 Recap! ►► https://youtu.be/2xlLxQ2Vf2s | Season 3 Recap! ►► https://www.youtu.be/Cn9azzET-_w | Get 10% off Educative! ►► https://educative.io/educativelee
Episodes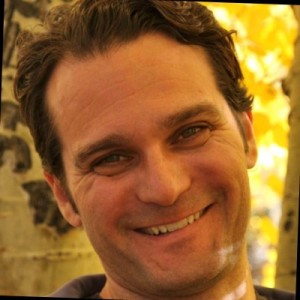 Monday May 16, 2022
Monday May 16, 2022
Get started with Educative! Follow this URL for 10% off: https://educative.io/educativelee
Brett Greene has worked extensively for the Puget Sound technical community, but more recently he's been interested in diverting his energy towards a cause that's personal to him: managing ADD/ADHD. For many people, it's a term that's thrown around to describe a person's poor attention span, but for Brett it's a daily campaign to harness his brain to its maximum potential. For more, visit https://epsiloncocahing.com.
ABOUT OUR GUEST
Brett Greene coaches tech executives through ADD, ADHD, and business challenges to be happier and more successful instead of failing because they don't have enough experienced support. Brett has appeared on NBC, CNBC and CBS television, & shared a stage with national government leaders. He has built an engaged technology community with over 60,000 members, worked with multiplatinum bands, been a Top 35 Social Media Power Influencer in Forbes, and spoken at the White House. https://epsiloncocahing.com.
Visit Educative to start your journey into code ►► https://educative.io
Explore the Edpresso platform and become a contributor! ►► https://educative.io/edpresso
Don't forget to subscribe to Educative Sessions on YouTube! ►► https://www.youtube.com/c/EducativeSessions
ABOUT EDUCATIVE
Educative (educative.io) provides interactive and adaptive courses for software developers. Whether it's beginning to learn to code, grokking the next interview, or brushing up on frontend coding, data science, or cybersecurity, Educative is changing how developers continue their education. Stay relevant through our pre-configured learning environments that adapt to match a developer's skill level. Educative provides the best author platform for instructors to create interactive and adaptive content in only a few clicks.
Episode 110: "Learning to Thrive with ADD/ADHD" with Brett Greene of NewTech Northwest and Epsilon Coaching | Educative Sessions