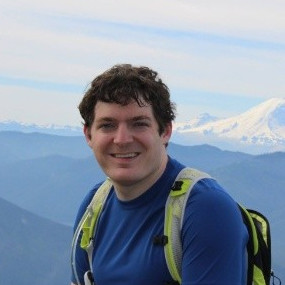 On three separate occasions, David Garrison has joined a team and, within a few months, has ended up as the most senior person on that team. For better or worse, David has had to learn how to dig into old projects with minimal documentation and no one to ask what this weird piece of logic does and why everything breaks when it's changed.
Watch on YouTube HERE: https://youtu.be/5ZsjCEdz5Tc 
ABOUT OUR GUEST
David Garrison (they/them) is a Data Engineer, currently specializing in Azure and Snowflake databases and pipelines. They started out as a mathematician and scientist before finding their way into database work for a variety of industries ranging from International trade regulations, to Bible software, to insurance lead generation.
Don't forget to subscribe to Educative Sessions on YouTube! ►► https://bit.ly/39sIrUN
ABOUT EDUCATIVE
Educative (educative.io) provides interactive and adaptive courses for software developers. Whether it's beginning to learn to code, grokking the next interview, or brushing up on frontend coding, data science, or cybersecurity, Educative is changing how developers continue their education. Stay relevant through our pre-configured learning environments that adapt to match a developer's skill level. Educative provides the best author platform for instructors to create interactive and adaptive content in only a few clicks.
More Videos from Educative Sessions: https://www.youtube.com/channel/UCT_8FqzTIr2Q1BOtvX_DPPw/?sub_confirmation=1
Episode 27: "Thrown into the Deep End: Inheriting Legacy Code" with David Garrison of Quote Wizard | Educative Sessions