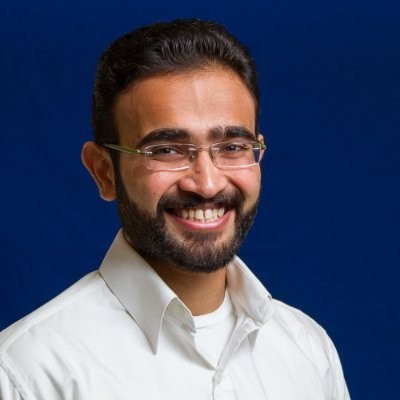 For much of his life, Parshad Patel struggled with being able to focus. He stammered when he communicated, avoided group activities, and often became lost in his own thought processes. After he sought professional help, Parshad realized the importance of being vulnerable in order to empower himself to change. Now that he is both a photographer and a professional in computer vision and deep learning, he's never been more comfortable in his own skin.
Watch the YouTube HERE: https://youtu.be/HhbCtommdD0
ABOUT OUR GUEST
Parshad Patel is a serial entrepreneur and pragmatic researcher. He enjoy building products and connecting with folks solving humanity's next generation, especially in food and waste management. Parshad I currently work as a Data Scientist, Computer Vision at Yummly. He is also a hardcore meditation practitioner, photographer and HIIT-er.
Don't forget to subscribe to Educative Sessions on YouTube! ►► https://bit.ly/39sIrUN
ABOUT EDUCATIVE
Educative (educative.io) provides interactive and adaptive courses for software developers. Whether it's beginning to learn to code, grokking the next interview, or brushing up on frontend coding, data science, or cybersecurity, Educative is changing how developers continue their education. Stay relevant through our pre-configured learning environments that adapt to match a developer's skill level. Educative provides the best author platform for instructors to create interactive and adaptive content in only a few clicks.
Episode 50: "Gaining My Focus Through Art and Engineering" with Parshad Patel | Educative Sessions