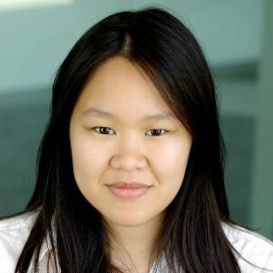 At the beginning of the pandemic, Lisa Jiamsiriuongkul left her job to help her family navigate the challenging times of illness and death. Her previous jobs as a PM was a source of pride and purpose for her, but the pandemic changed what that career fulfillment meant to her. In the unique year we had, Lisa pivoted her efforts toward a full-time software engineering career in order to find her definition of "work-life balance".
Watch the YouTube HERE: https://youtu.be/JWrMbC7XofU
ABOUT OUR GUEST
Lisa Jiamsiriuongkul is a Software Engineer with a background in Product Operations and Project Management. She working on her technical portfolio to transition into a future developer role, check her out at visalisa.com. She previously worked in a data-driven PM role, where she was focused on the operational planning of data expansion and migration within the FinTech space.
Don't forget to subscribe to Educative Sessions on YouTube! ►► https://bit.ly/39sIrUN
ABOUT EDUCATIVE
Educative (educative.io) provides interactive and adaptive courses for software developers. Whether it's beginning to learn to code, grokking the next interview, or brushing up on frontend coding, data science, or cybersecurity, Educative is changing how developers continue their education. Stay relevant through our pre-configured learning environments that adapt to match a developer's skill level. Educative provides the best author platform for instructors to create interactive and adaptive content in only a few clicks.
Episode 55: "Pivoting into Code During a Pandemic" with Lisa Jiamsiriuongkul | Educative Sessions