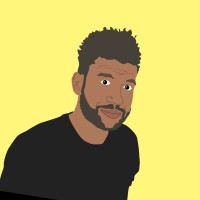 When Alex Wyrick worked on a research project, the first half required him to study AI chatbots, and the second half needed a focus on online learning. He devised a plan to teach a kids coding camp, using a Slack channel to emulate the chatbot experience. He soon learned that chatbots don't need to do anything special to be helpful. They only need to be there ... like a rubber ducky.
Watch it on YouTube HERE: https://youtu.be/Luq45IBMXqk
ABOUT OUR GUEST
Alex Wyrick is a Senior UX designer at Hitachi Vantara where he specializes in product accessibility on their enterprise software. He is also an artist, a startup enthusiast, and an all around fanboy of all things EdTech. He hopes one day to put a small dent in improving the way that people learn.
Don't forget to subscribe to Educative Sessions on YouTube! ►► https://bit.ly/39sIrUN
ABOUT EDUCATIVE
Educative (educative.io) provides interactive and adaptive courses for software developers. Whether it's beginning to learn to code, grokking the next interview, or brushing up on frontend coding, data science, or cybersecurity, Educative is changing how developers continue their education. Stay relevant through our pre-configured learning environments that adapt to match a developer's skill level. Educative provides the best author platform for instructors to create interactive and adaptive content in only a few clicks.
More Videos from Educative Sessions: https://www.youtube.com/channel/UCT_8FqzTIr2Q1BOtvX_DPPw/
Episode 24: "Rubber Ducky Coding: A.I. and the Future of Online Education" with Alex Wyrick | Educative Sessions